By transforming our thinking
we can make it easier for our mind to become more peaceful,
and put us on the path to quieting the mind.
---
---
Judgments
Mind
Post
Thinking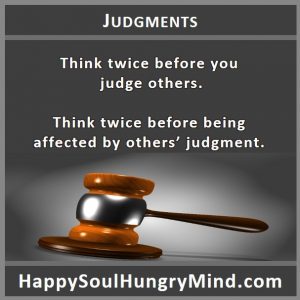 -
We judge co-workers, friends, family members, and even strangers. If that is not enough, we judge ourselves, and we let others' judgment affect us. Read more...
Thinking Assets & Liabilities
Post
Spirituality
Thinking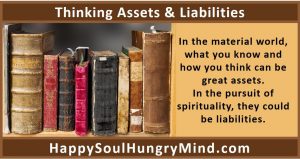 -
On the spiritual path, sometimes knowledge and overthinking can become stumbling blocks. Read more...
---