The human species is extremely lucky and privileged —
you might believe that is because of our ability to think.
Actually, it is because of our ability to stop thinking!
Very few people on Earth can be thoughtless.
They experience the Universe's Ultimate Gift!
— Ravi Kathuria, Author
"Happy Soul. Hungry Mind." A Modern-day Parable about Spirituality
Open your gift!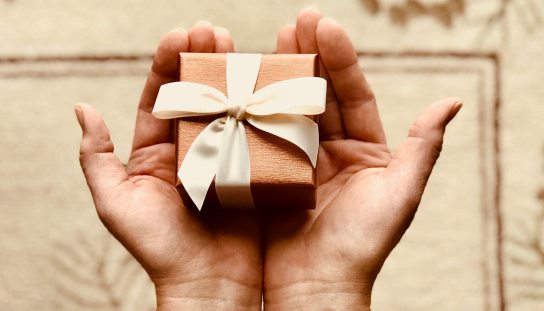 Imagine your mother gives you a valuable and beautiful gift wrapped in a box. You play with the colorful wrapping paper but never open the box. You do not enjoy the gift even though it is all yours.
Is that what you are doing with your life? Are you spending all your time focused outside on the material world, ignoring the magnificent happiness within you? Do not spend all your time on the wrapping paper. Please do not miss out. Open your gift!
Stress and anxiety
Happiness! We all want it but we do not understand it. We have all the comforts of modern life, yet anxiety and stress steal our happiness every day.
Your mind can be your biggest friend or your worst enemy. Are you the slave or the master of your mind? The secrets to success and happiness lie within your mind.
Learn to master your hungry mind. Learn to be happier and live a glorious life! You deserve to be happier.
Spiritual advancement is Ravi Kathuria's primary and ultimate purpose in life. He passionately cares about realizing the Truth and sharing the Truth.